The travel industry is filled with rewards and challenges. Often, the challenges stand out: People are quick to respond when things go wrong, or perhaps not as well as expected.
In my 27 years of working in the travel industry, a handful of e-mails and thank-you notes have truly touched my heart. These notes are wonderful reminders of what makes this career so special. I recently received a note that stood out, amidst the hectic spring travel season when things feel overwhelming and stressful.
Hi Tracey (ETI family),
Thanks so much, again, for another great trip. Kids and parents have been boasting about it all day on social media. It was exactly what I hoped for. I think almost every student I've ever had holds these trips as their fondest HS memories.
And I wouldn't have it any other way.
We've developed a very strong family atmosphere over the years. I think the most successful organizations do that. ETI is a perfect example, I believe. When a group travels together, barriers collapse. That's why band trips are so important to me. It is the best time for barriers to collapse, and for bonds to really flourish and build a group into a close, tight family. Friends become more like siblings and students feel more like offspring, and vice versa.
Unfortunately, for some of these kids, I may be the only decent male parental figure they have. I've said it many times: These trips have a far greater impact than you know (or I, for that matter).
I would not put my family vacation in any other hands, because I know that you have the same goal at heart, and that this is the same principle that ETI is built upon.
Again, thank you, dearly, for helping me achieve this for my students.
Scott McMeeking, Band Director, Homer High School
After reading Scott's e-mail, I shared it with the entire office—to remind them how we're making a difference in the lives of young students. Working with directors like Scott makes our job rewarding and fulfilling. There's nothing better than an uplifting message from a customer to make it all worthwhile.
Words like this lift the spirits of our entire staff.
This was received after a trip to Hershey & Philly. Despite rain and cool weather, Scott kept a positive attitude and enjoyed sharing the experience with his students. Travel is unpredictable. When weather or unforeseen circumstances get in the way, it's important to stay upbeat.
This trip was a success because of Scott.
Homer High School is in a small farming community. Scott encourages his students to save their money each year, so they can share in this experience. Scott truly understands why student travel is rewarding, and how it can affect youth lives forever.
This is not just a "fun" trip for Scott; it's a way to show students there's more to life than what surrounds them in their community.
Whether your customer is from a large city or a small town, traveling offers students the chance to bond and build camaraderie. Such special travel opportunities don't usually present themselves once students graduate and move on as young adults.
These memories will stay with you for a lifetime. Scott's note is a warm reminder of what makes this industry so valuable to our youth.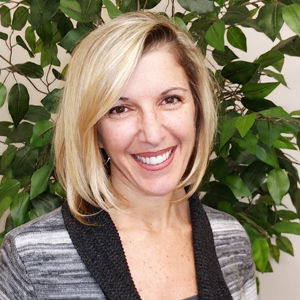 Written by Tracey Schenk, a Senior Travel Consultant at Educational Tours Inc.