Possessing degrees in both business and music—not to mention a love of travel—Shannon Ranes easily found her place at ETI. Beginning as an ETI Trip Coordinator over 20 years ago, Shannon enjoys working with group leaders on the financial side of trips in her current position as a Trip Accountant.
After already getting to know Shannon a bit in the past, we caught up with her to see what she's been up to lately!
Where's the last place you traveled to and what was your favorite thing you did while there?
New York state, this past July. Three family reunions with extended family in upstate New York, hiked the gorge at Watkins Glen State Park and viewed about 18 waterfalls, stopped at the Thousand Islands/St. Lawrence Seaway, and two Great Lakes (Lake Ontario and Lake Erie).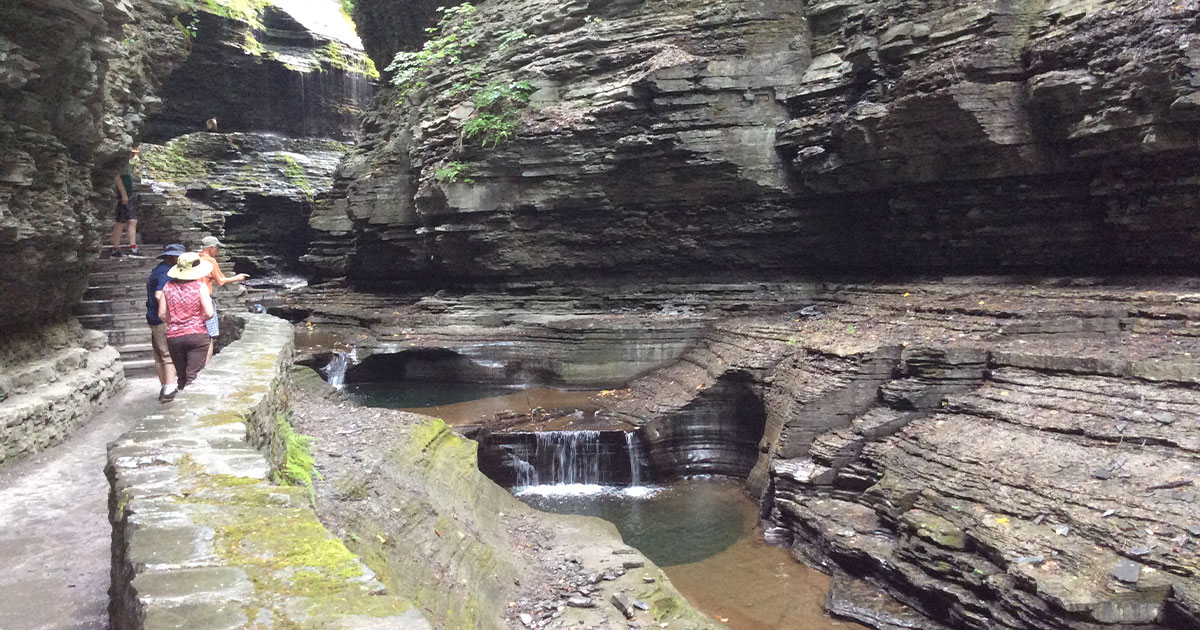 What's your best travel tip or trick?
To keep hotel window curtains closed, use the clips on a hanger from the closet, to clip the two sections of curtain together.
What's your favorite book or podcast you've enjoyed recently?
When time allows, I enjoy reading books by John Grisham.
What's something people would be surprised to learn about you?
I am a General Class Amateur Radio Operator. I enjoy being active in our local club, especially our annual Field Day event, and personally, my husband and I operate POTA (Parks On The Air) throughout the year.
Courtesy of ETI.